GOV.UK Prototype Kit Bootcamp with Adam Silver
Learn how to use the GOV.UK Prototype Kit without relying on a developer
A self-paced online video course for interaction designers, content designers and service designers who want to be able to create realistic prototypes quickly and easily.
Is this you?
You spend a lot of time wrangling with HTML, Nunjucks and JavaScript instead of actually prototyping.
You know how to make basic prototype changes but anything more complicated feels overwhelming.
You want to be able to prototype your ideas without asking someone else for help.
You need to take this course.
Why I made this course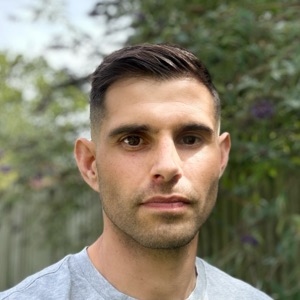 I'm Adam, an interaction designer from London, UK.
My mission is to create truly simple services that nail the basics, avoid unnecessary complexity and work for everyone.
I've been doing just that for 20 years for the likes of Tesco, BBC, Just Eat, and more recently GOV.UK (which is when I started using the Prototype Kit).
And while I don't claim to know it all, I have spent the last 7 years working across government, prototyping 20+ different services used by citizens, specialists and internal staff.
I've created dozens of components and patterns for use with the GOV.UK Prototype Kit, some of which now appear in the GOV.UK Design System.
I've helped 100s of interaction designers and content designers use the kit.
And I know exactly where they struggle and what patterns they're trying to prototype.
And yet...
Not so long ago I was in the same position as you.
I had to spend loads of time working out how to use the kit.
I was frustrated because I couldn't just make the thing, I had to work out how to make the thing.
And while the basics are pretty simple, anything beyond that gets super confusing.
So if that's kind of how you feel right now...
You'll love this course.
Check out what you'll build
In this course, you'll prototype 3 made up services:
Prototype #1: Apply for a juggling license
Prototype #2: Apply for a juggling license (task list)
Prototype #3: Manage juggling license applications
What you'll learn
Each lesson will be like jumping on a call with me where I share my screen and show you how I create prototypes from start to finish.
You'll learn how to create:
multi-step journeys with branching questions and exit pages
task lists that handle partially complete tasks and file uploading
caseworking systems with search, filter and pagination
It's everything I wish I had when I first started using the Prototype Kit.
What you'll get
50+ video lessons
The lessons are broken down into 3 modules; one for each prototype. Each lesson is focused on solving one problem at a time. Every video includes a full transcript.
Working code for the 3 prototypes
Each prototype is stored in Github. You'll have access to the full working code and all the patterns from the course. So you can always reference the code and paste it into your prototypes.
Lifetime access
This course is a one-time purchase. Once you buy it, it's yours for as long as I'm running the course (which I plan to be for many years).
Content updates and new lessons
You'll also get free access to content updates, as well as all content that will be added in the future. I've got plenty on the backlog.
Access anywhere, anytime
Access the lessons in your browser or alternatively download an iOS and Android app to access it on mobile. Go through the course at your own pace and come back later to use as a reference.
Frequently asked questions
Who's this course for?
This course is for interaction designers, content designers and service designers who want to be able to create realistic prototypes as easily as possible. It's designed to cover the most common problems and solutions found when designing services for government and other public sector organisations.
Is this just a copy of the free GOV.UK tutorials?
No. While I used the 'Apply for a juggling license' service as a base to start from, I've added a lot of lessons to it. You'll also learn how to create 2 additional prototypes which contain a lot more complexity. I would say the free GOV.UK tutorials make up 10% of what I cover in this course.
Is it okay if I use a Windows PC?
Yes, the Prototype Kit works on Windows, Mac and Linux. But all the lessons are recorded on Mac.
Do I need to know how to write HTML and CSS?
You should have a basic understanding of HTML to start prototyping. However, I've structured the course so you can copy the code, grasp the concepts, and adapt them to your specific needs.
Does this course teach you how to use the NHS Prototype Kit?
As the NHS Prototype Kit is based on the GOV.UK Prototype Kit, most of the lessons should be just as relevant.
Got another question?
Get early access now for just £349
This price is only available for a limited period of time while I release the rest of the lessons. After that the price will be £499.
If you invest now, you'll get immediate access to module 1 which consists of:
a multi-step flow with branching and exit pages
text inputs, autocompletes, radio buttons, checkboxes
changing answers and returning to the check answers page
I plan to publish the lessons for the second prototype by the end of October 2023 and the third prototype by the end of November 2023.